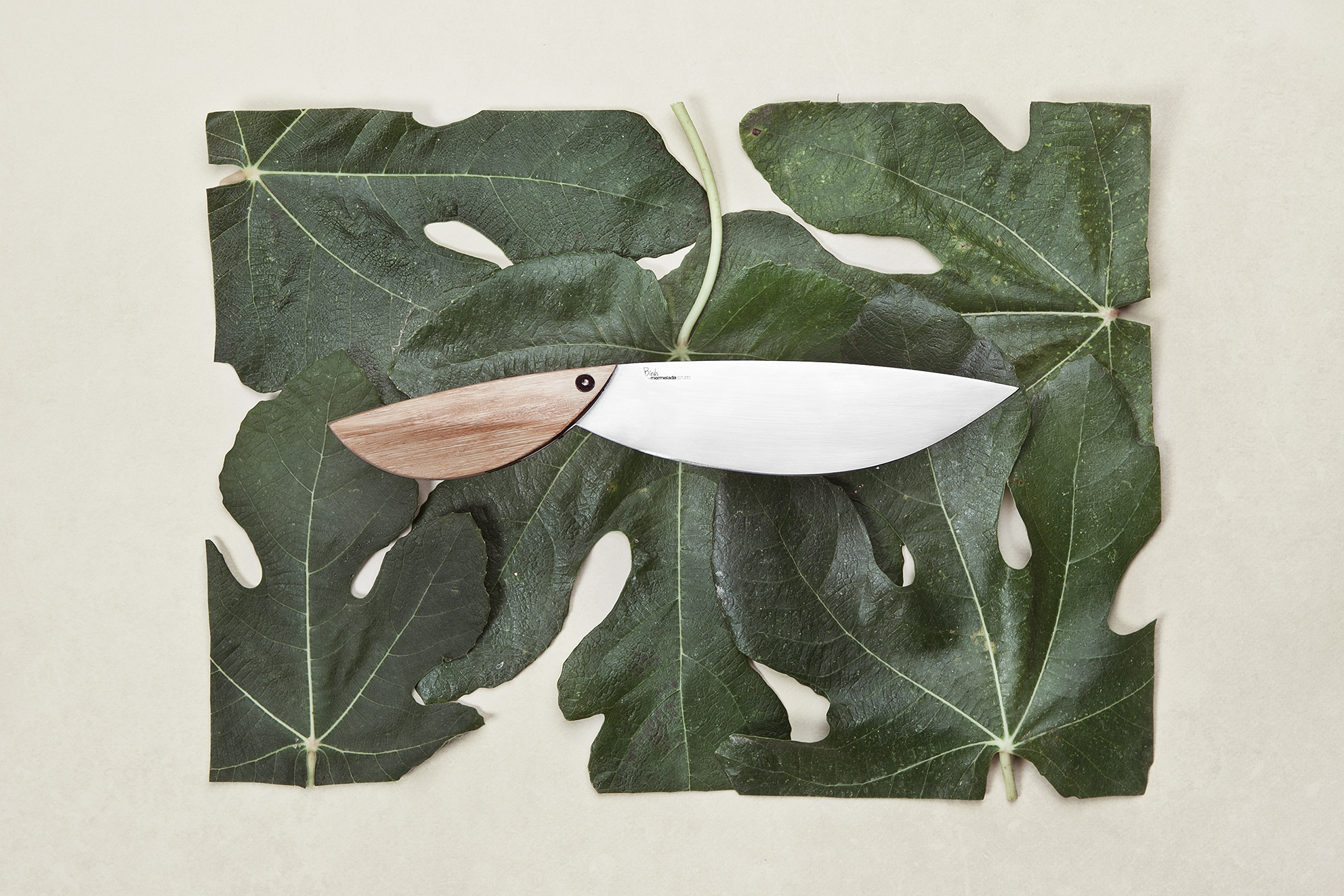 Birds
Mermelada Editions · 2011


A lovely collection of six handmade kitchen knives inspired by birds, with a hummingbird and a goose among its elegant family members.



Each knife in the Birds set has bamboo handle, a tempered stainless-steel blade and a screw with a graphite finish.
Produced by Mermelada Editions.
Art direction by Mermelada Estudio.
Photos by Manu Da Costa.