Nansa
Mermelada Editions · 2012
The Nansa indoor swing is based on a wicker-basket design and hangs from above on plaited nautical ropes.

Its welded steel slats are finished with gold plate, while its grey upholstered foam-block seat come with or without a backrest.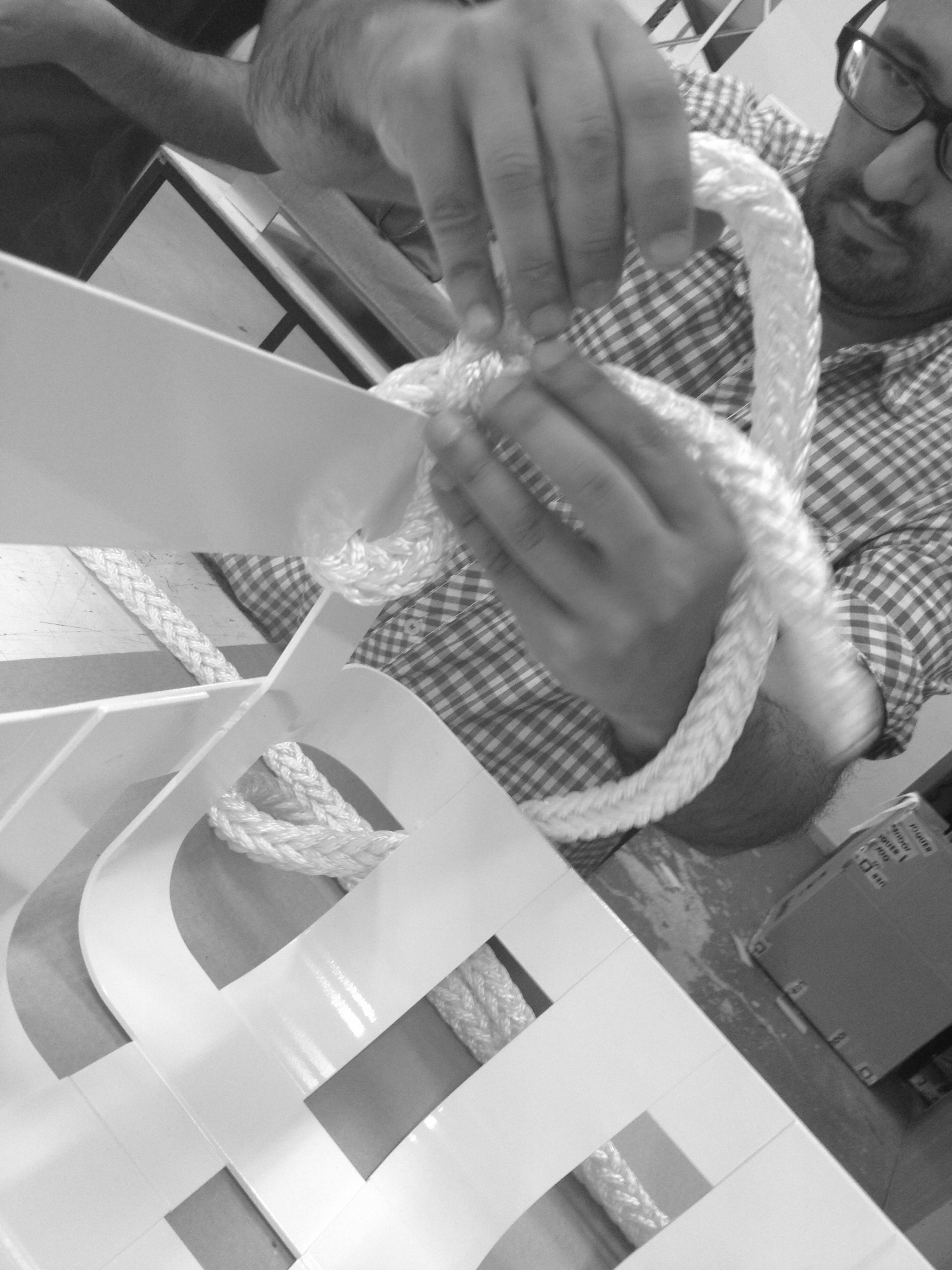 Handmade product designed and produced in Barcelona.


Produced by Mermelada Editions.