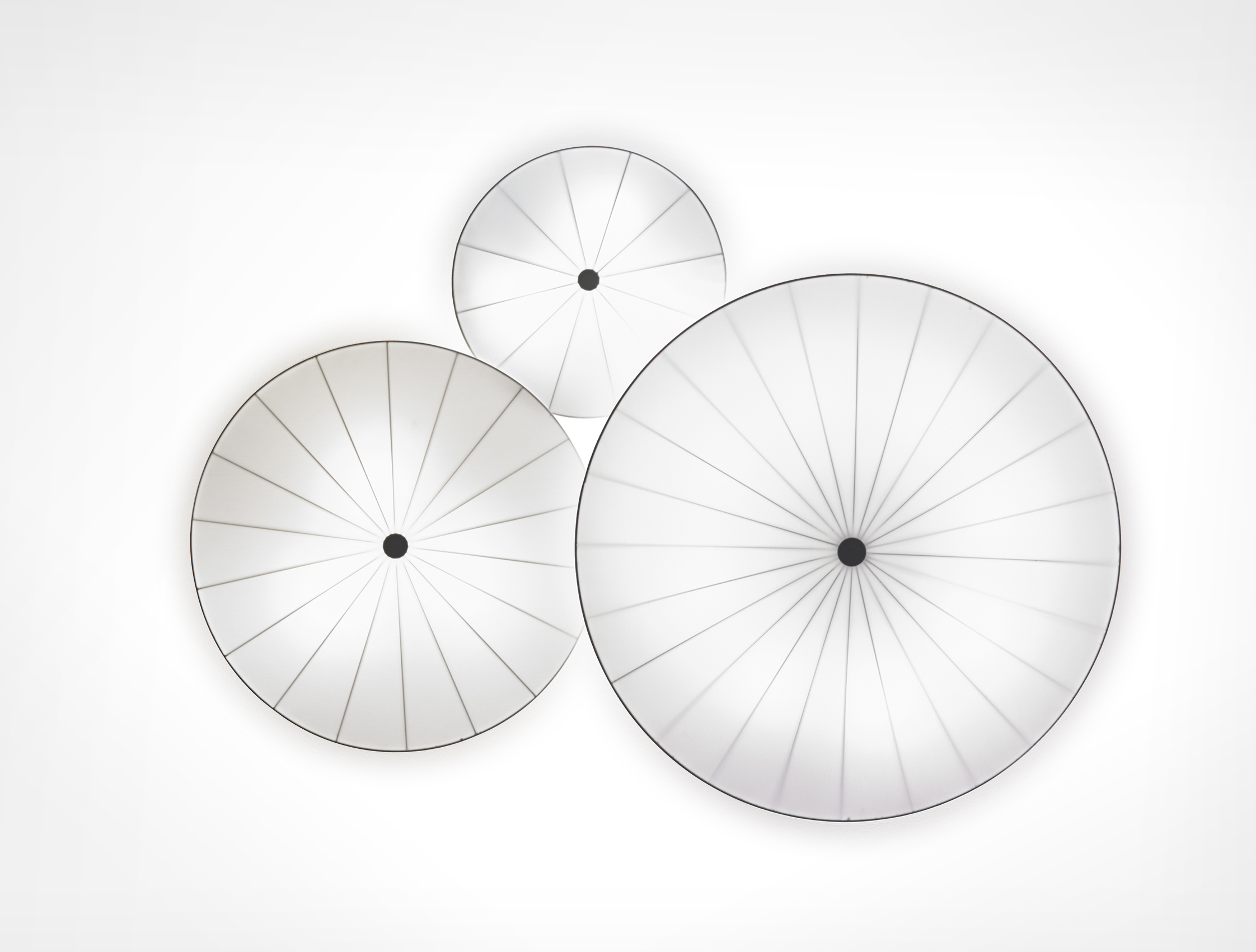 Raining Day
Almerich · 2014


When Almerich proposed us to design a modular wall sconce/flux mount, which had to be sculptural, simple and easy for production. We had no doubts to take this opportunity and challenged ourselves to think on the best solution to achieve this goal!


A raining day in a busy city, the instant when a bunch of umbrellas are overlapping…That was the concept we had in mine to conceive this modular lamp whom lampshades are inspired by traditional Chinese umbrellas. The 3 lampshades have different diameters and heights to generate a sculptural and balanced graphic design language between them. By combining two or more you can create spectacular installations.

Produced by Almerich.
Project by Mermelada Estudio.